Motor Neurone Disease Appeal
This campaign will lay the foundations for human trials of a pioneering therapy for Motor Neurone Disease (MND). The fatal disease affects the brain and nerves and causes weakness over time.  There is currently no cure for the condition.
The work led by Bristol-based neurosurgeon Professor Steven Gill combines three elements: Gene Therapy with Viral Vectors delivered via Convection Enhanced Delivery CED.
It is known that specific viruses can have a therapeutic effect on motor neurons and a technique called Convection Enhance Delivery (CED). This enables delivery of these viruses directly to the neurons in the brain. Drug delivery to affected neurons to correct or repair defects has been a major challenge.
Professor Gill is known for his pioneering work with delivering drugs directly into the brain with CED to treat Parkinson's Disease and brain tumours. Professor Gill has conducted a number of pre-clinical tests with gene therapy targeting Motor Neurone Disease.
The tests have shown promising results. The next 'pre-clinical' stage is to evaluate the safety and efficacy of the treatment. This crucial phase must be completed before clinical trials in humans can be started.
Professor Steven Gill said: "The standard treatments that are currently available for Motor Neurone Disease may enhance a patient's quality of life but there is yet to be a therapy to combat the disease. Backed by Funding Neuro, our project has the potential to offer a fast track approach to a neuroprotective and regenerative treatment for the disease.
The cost of the pre-clinical stage is £150,000.  Thanks to My Name'5 Doddie Foundation we are a third of the way there!  Please help support our campaign by donating at
Update message 28/08/19
Thank you to everyone that has donated to the MND campaign so far, and to all of the wonderful fundraisers who are doing lots of challenges and events. Some are crazy, some are physically challenging but ALL are invaluable and allow us to continue this vital research.
We are almost half way towards the fundraising target, but with what we have Professor Gill has been able to continue his work.
The news so far is good, the expectations have been met regarding getting the therapy to where it can work. Most importantly this has been achieved safely. The next stage is to manufacture the drugs so that this can be tested in man. This process is expensive and we are liaising with a number of organisations to make this happen as quickly as possible.
Your contributions are making a real difference, thank you so much for being a part of this. Please continue your tremendous fundraising efforts and we will continue to support Professor Gill and his team.
Listen To Ian Bain's story….
Donating to the appeal is quick and simple
VISIT JUSTGIVING TO VIEW OUR APPEAL PAGE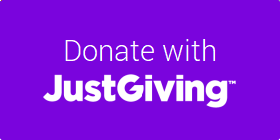 Thank you for your support.
If you have any questions regarding this appeal please contact our office on 0141 465 6840